Reworking the Twins
09.21.2015
Bing the mother of identical twins, I find the whole topic of twins quite fascinating. Often, of course, it is used as a cheap "get-out" for thriller plots (spoiler alert: have you seen The Prestige? A fine film ruined by a lazy reveal). But I do see an odd connection between my boys on a regular basis.
How much more complex must the relationship be between conjoined twins? It is almost impossible to imagine sharing a body with a completely separate consciousness, having to agree on every single move you make. And yet several pairs did have successful careers in entertainment, starting with the original Siamese twins Chang & Eng.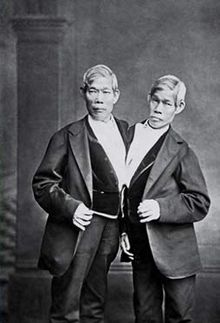 Off-stage, these brothers were equally remarkable in their co-operation: they married sisters Adelaide & Sarah Yates, Chang & Adelaide going on to have ten children, Eng & Sarah another eleven. Their mother had refused to have them separated at birth, the brothers themselves refused such intervention before their marriages, and Eng again declined the opportunity to be parted from Cheng after the latter died in his sleep (although it led to Eng's own demise just three hours later)
Equally famous were the Hilton sisters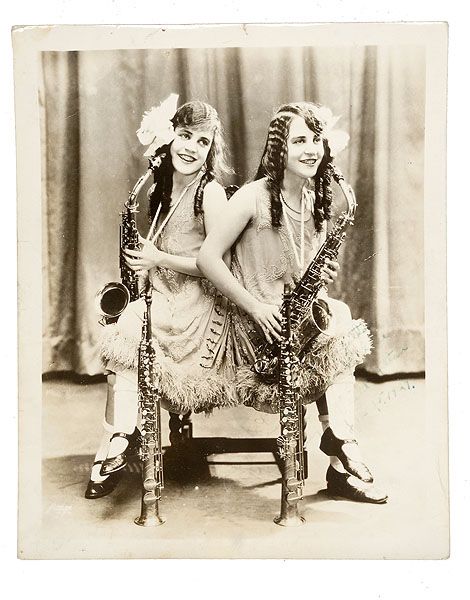 Daisy & Violet had an unhappy time on the vaudeville circuit, to say the least, being exploited by a decidedly shady manager. They famously appeared in Tod Browning's 1932 cult classic Freaks, before fading into a sad obscurity.
Hopefully the Bizarrium's Jazz Age twins will have a happier time of it, although they have taken their time in blossoming. Months ago, a remake of my conjoined twins pattern refused to follow its sisters down the Goth path; for some reason they wanted to bob their hair and dance the Charleston.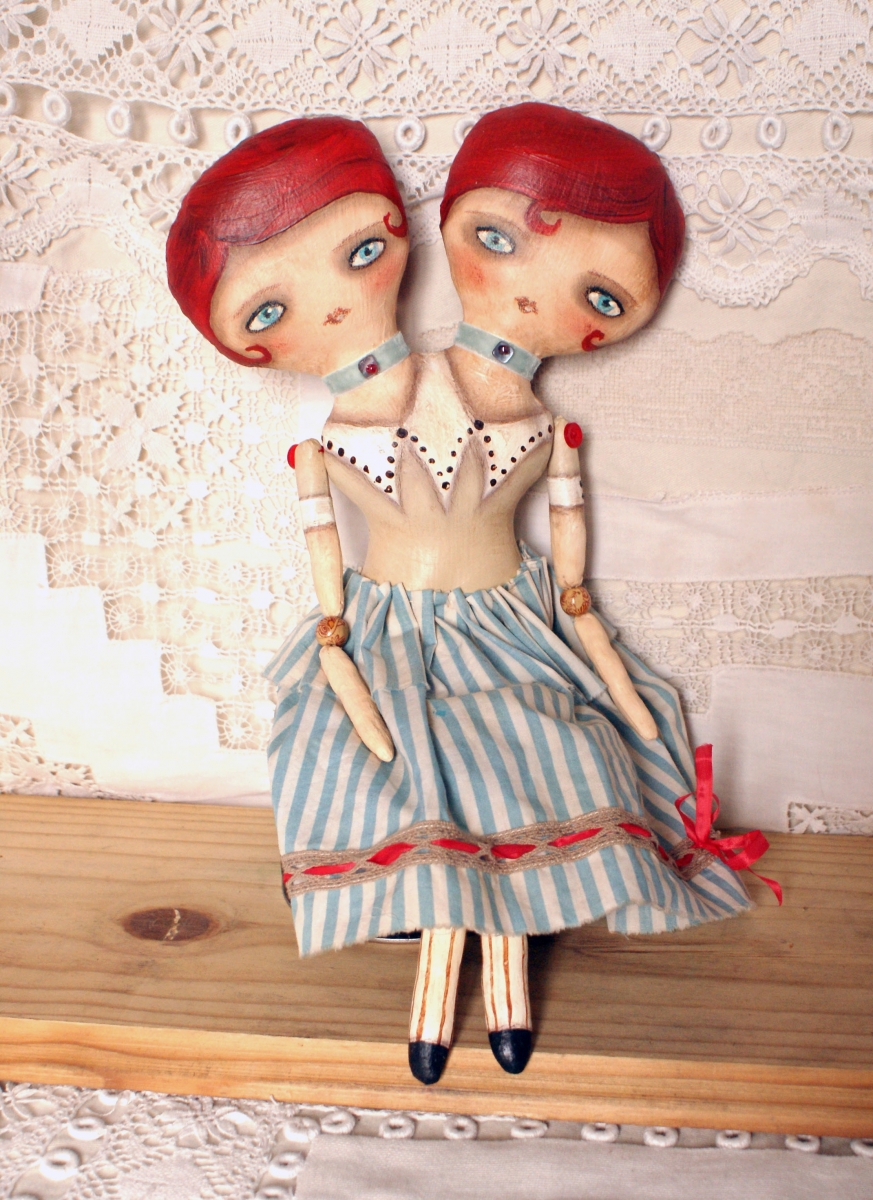 Still something was missing, they had not quite found themselves. And so they sat upon the shelf, waiting for inspiration to strike, for some magic to happen. Hallelujah, it did! At long last I feel that they have emerged from their chrysalis and I am proud to present the newly grown-up version of Milly & Molly; they have donned make-up and a flowered headband (racy, but then they are in show biz!) and can now pursue their career with heads held high.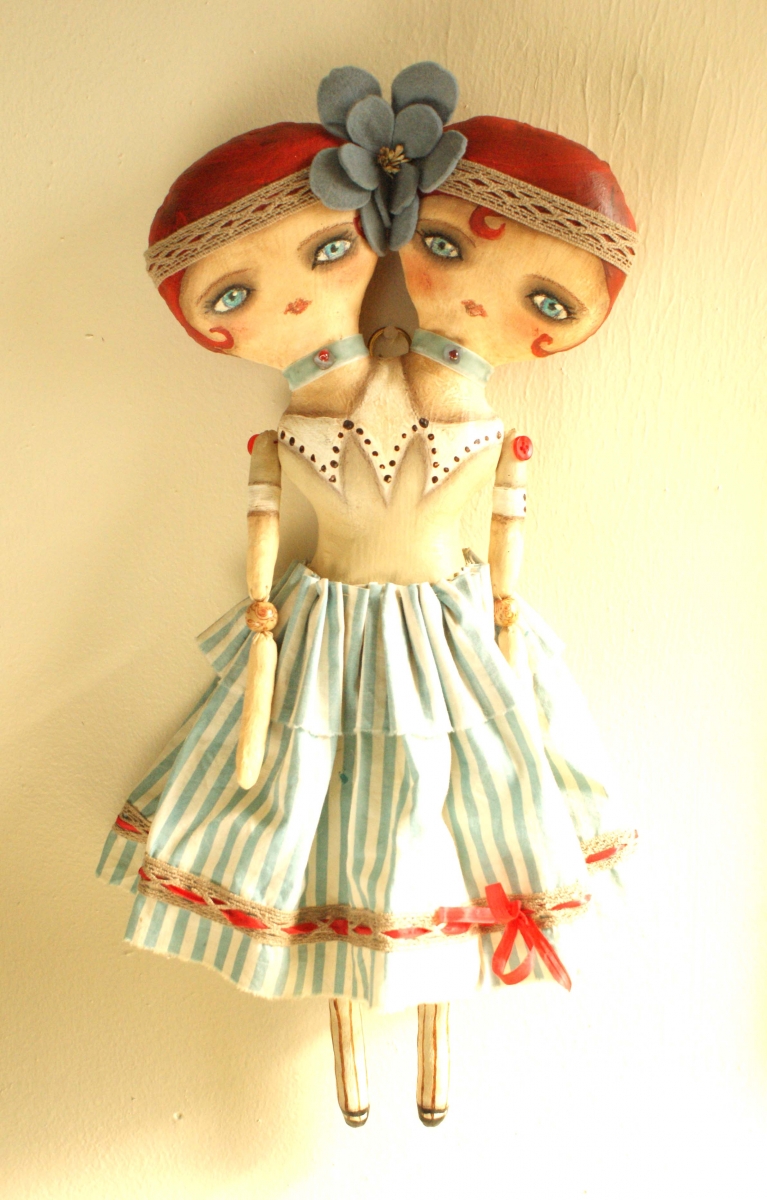 There are more pictures of the lovely ladies alongside their listing in the Emporium, should you like to take a look.