A Tableful of Projects
11.13.2016
Many,many projects are battling for space on my worktable right now - and it was not the tidiest spot in the world anyway! Invariably a jumble of paintbrushes, dolls-in-progress, notes on backs of envelopes, journals and the lovely Miss Fifi making sure that I don't slouch.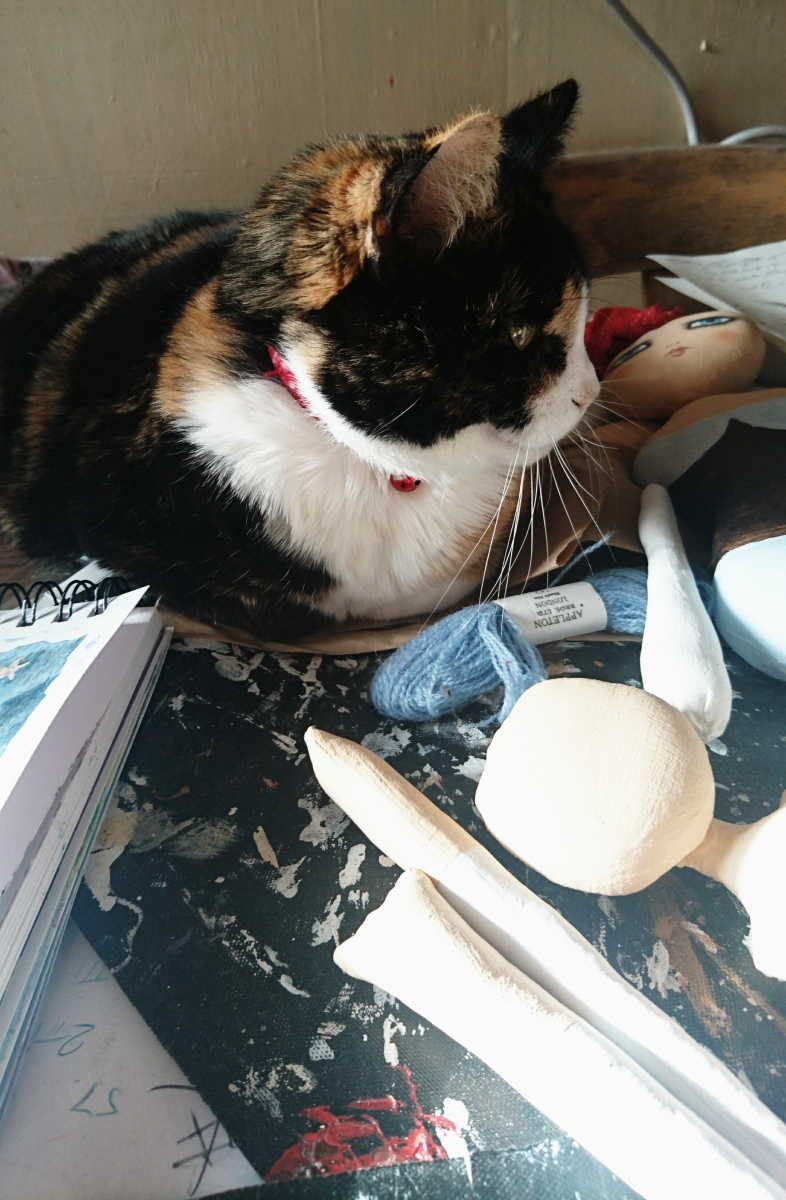 Doll commissions have included a rather fierce voodoo chap -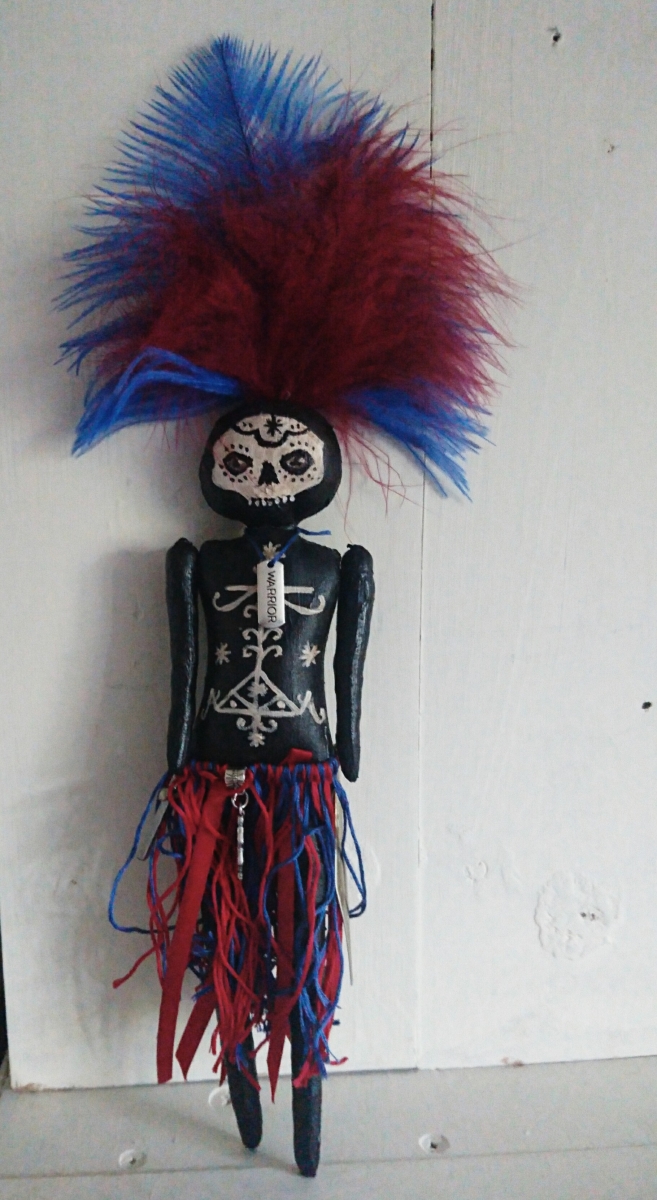 Ogun Feray now resides in Paris. Meanwhile this handsome Kurt Cobain (I was rather smitten with him, to be honest)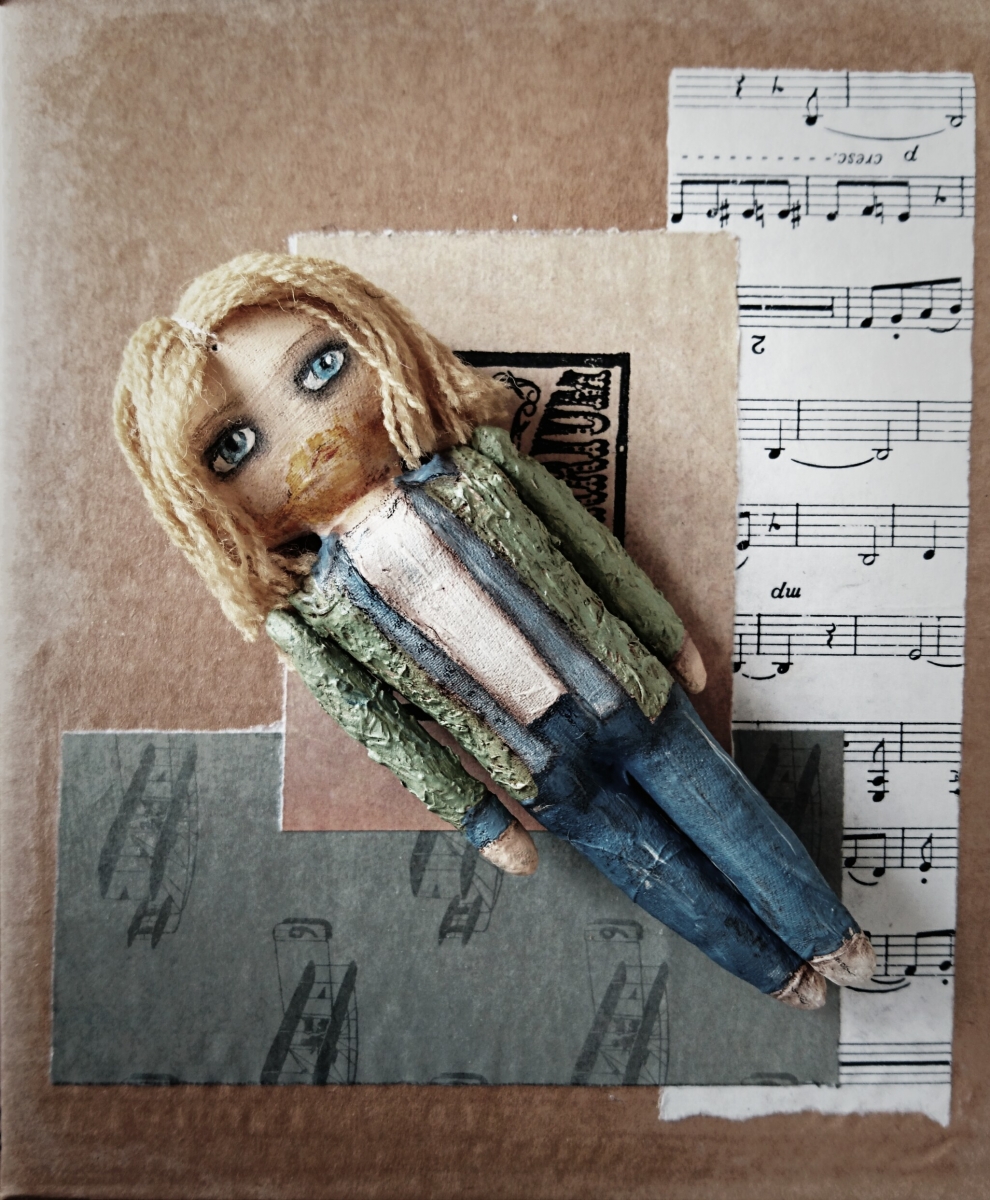 has made his way to Los Angeles to join Gerard Way. (Thank you, Chloe, for the picture)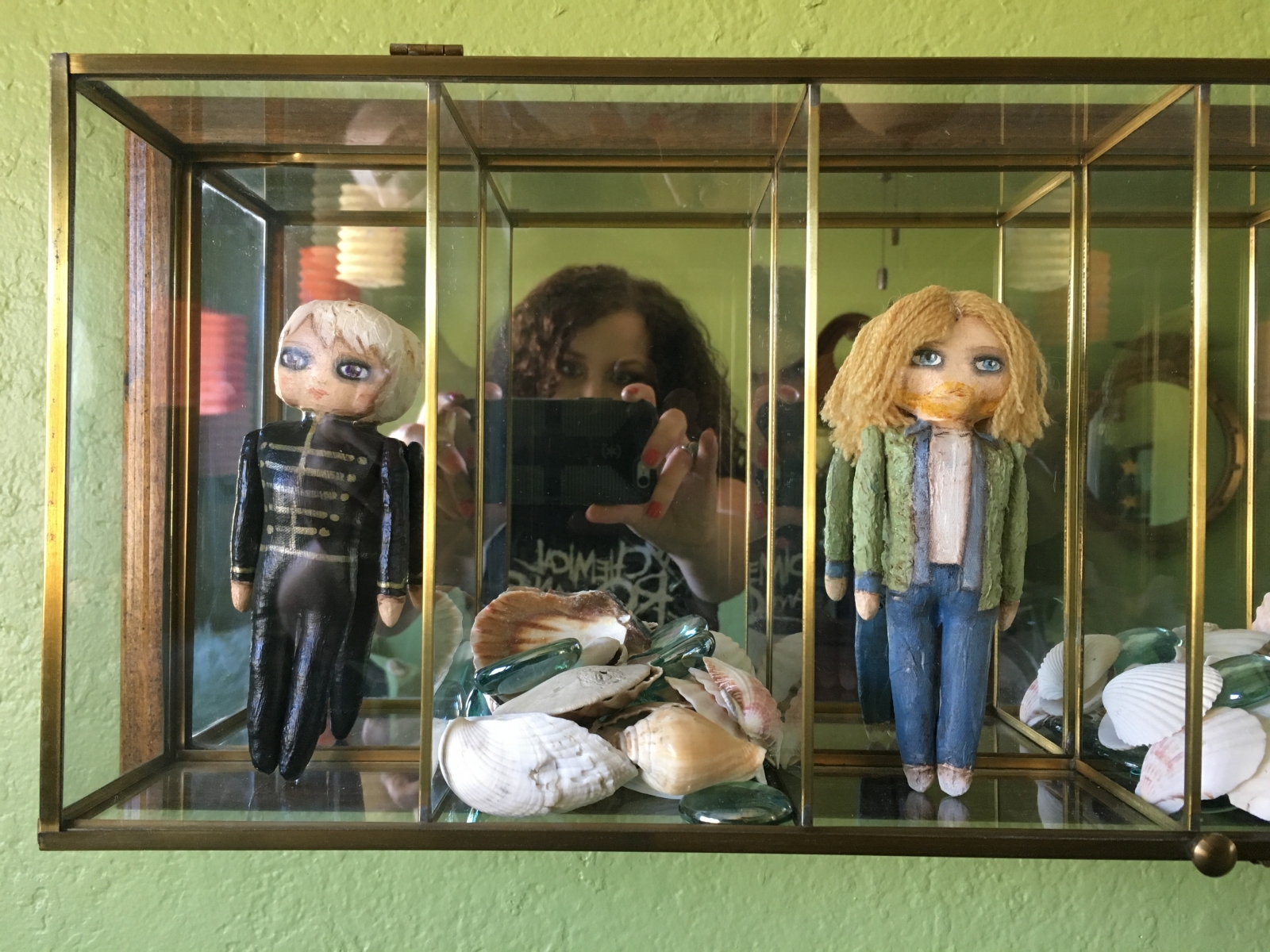 A stranger order has been for a painting to be featured in a short film being shot in the Forest of Dean. Looking like a traditional hunt scene at first glance, on closer inspection the huntsmen are to be foxes, their mounts unicorns & the prey a chap in a gimp suit. Work in progress: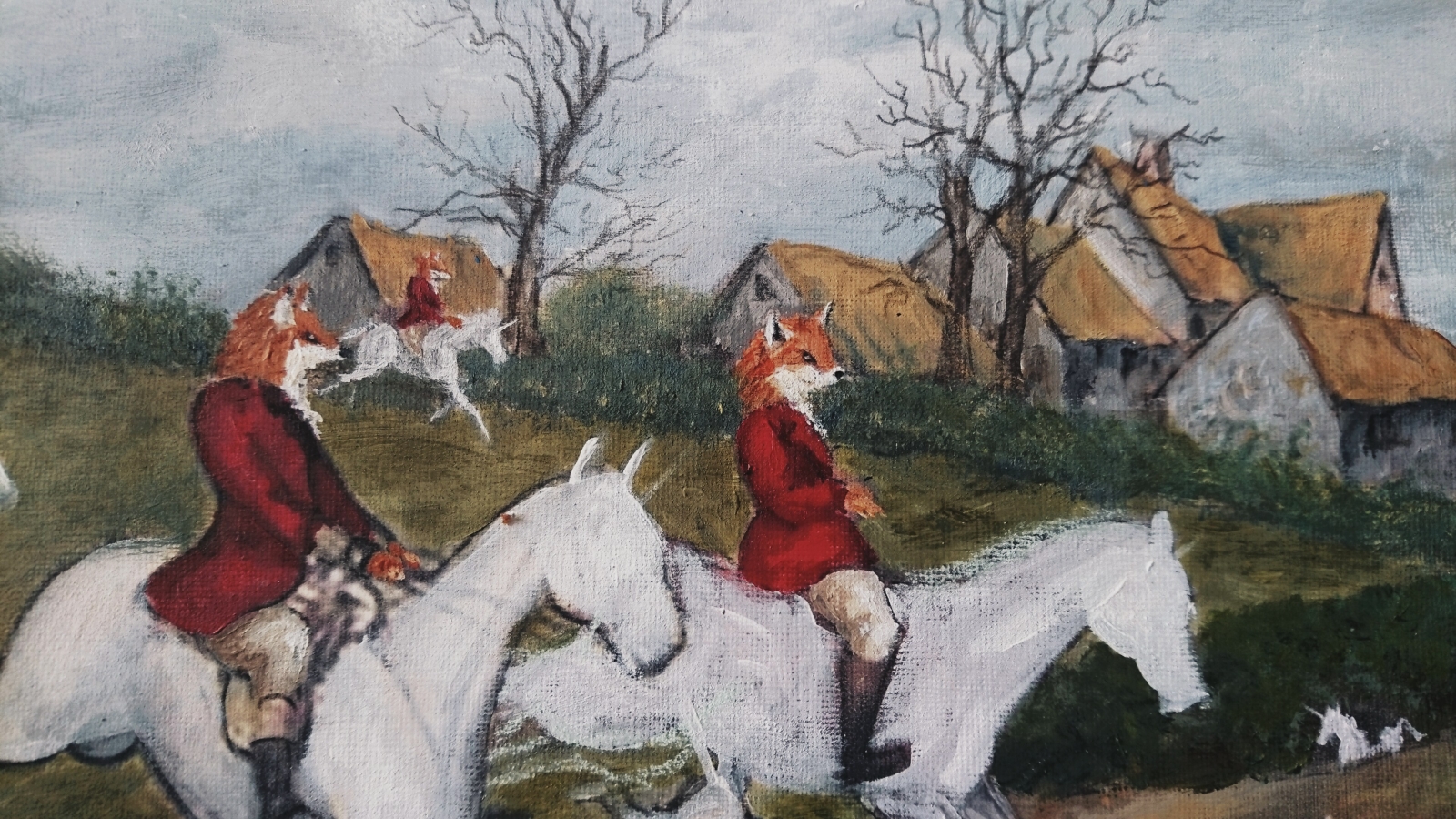 And on the painting front, I signed up for a year-long online course with KaboStudio exploring painting on canvas because I love Karine's faces - painterly rather than cutely whimsical. I am utterly in love with the process of using watercolours in a handmade canvas journal! This is now my happy place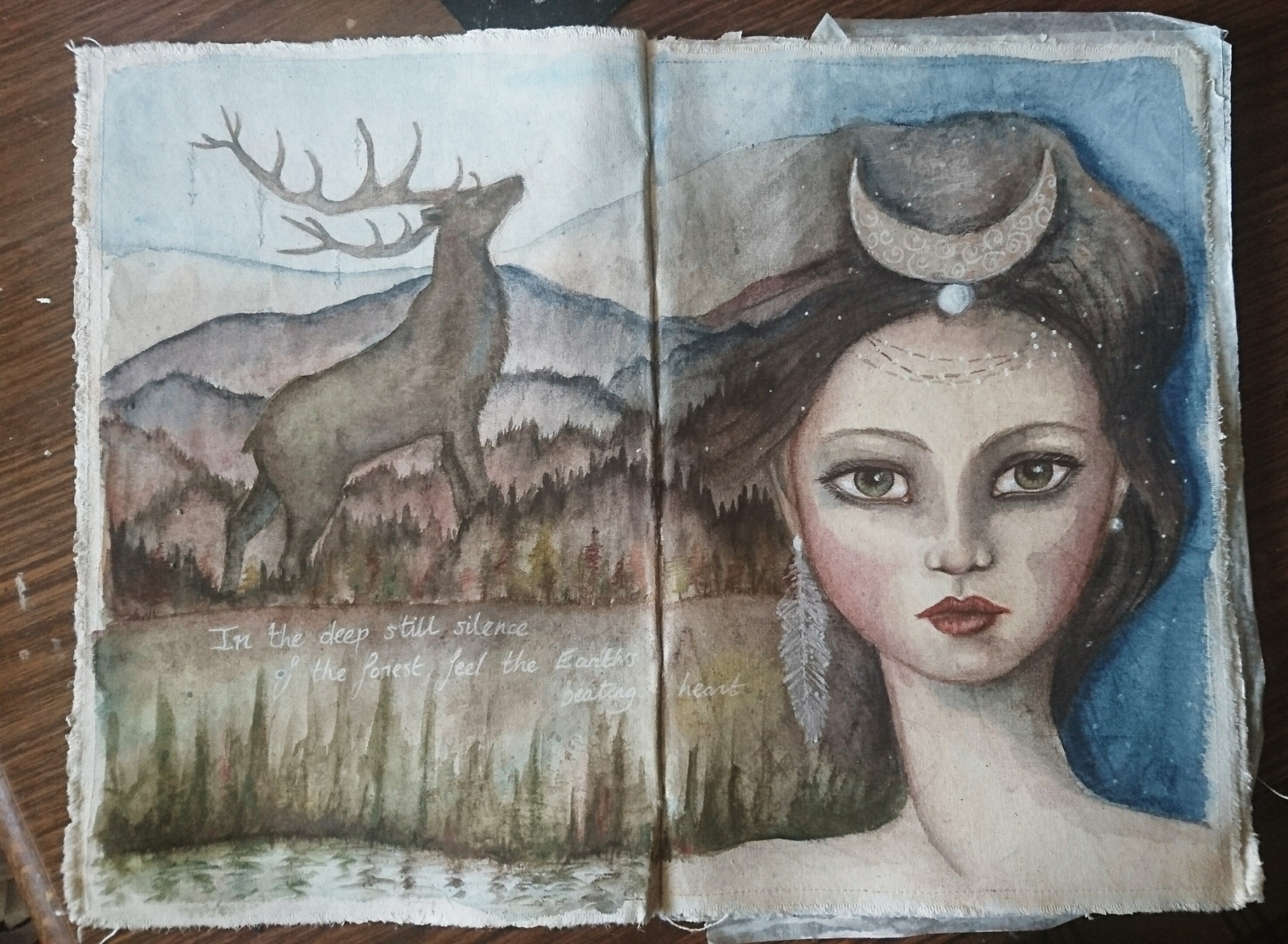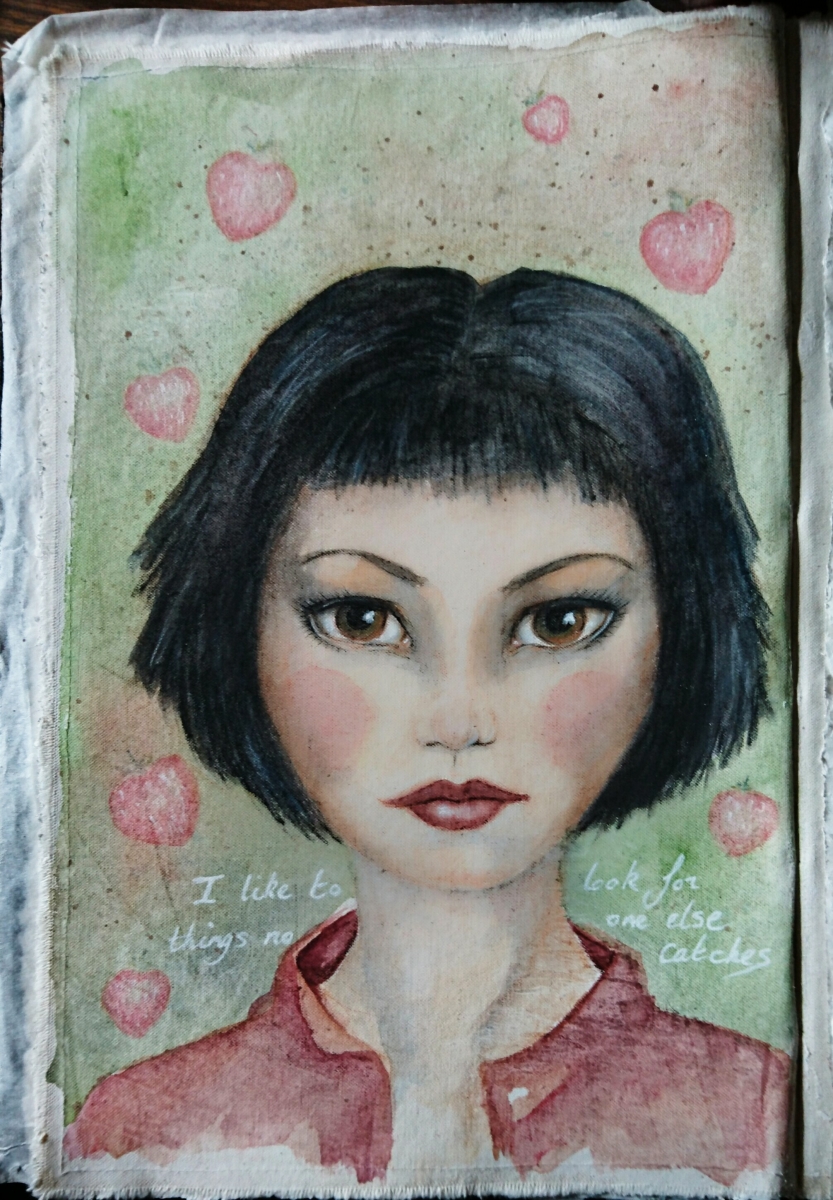 Still playing with traditional watercolours, I made a painting of the Girl in the Moon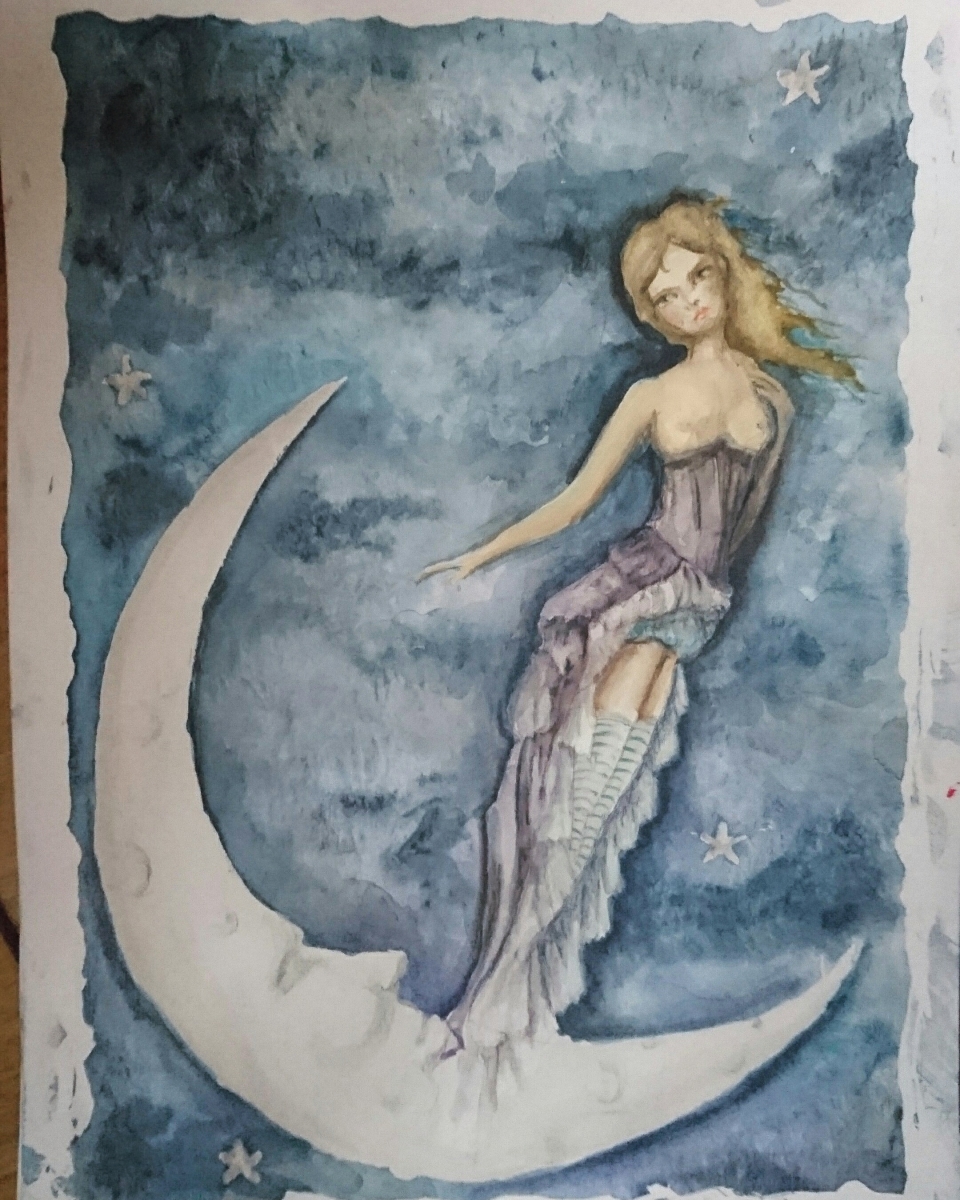 She is currently modelling for a doll (complete with moon, of course) and this feels like a direction in which I should head - magic realism, perhaps? Artwork and dolls intertwined. Hence a sale over at the Emporium, clearing the way for new work in the new year. Advance access goes to newsletter subscribers - the magic word will appear on the social media sites (Facebook, Instagram, maybe Pinterest) later in the week.
Now, my friend, I am going to brew more coffee, sharpen a pencil and escape once more into the Bizarrium. Until next time.....